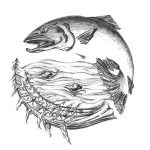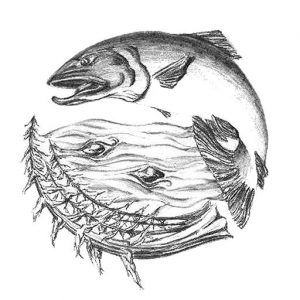 The Mattole Salmon Group, a 41 year old non-profit who's mission is to restore salmon populations to self-sustaining levels in the Mattole watershed, is looking to hire two field technicians for six weeks of snorkel survey work this summer.
Full-time position (30-40 hours a week) for six weeks conducting snorkel surveys to identify and count juvenile salmon and steelhead in streams throughout the Mattole River watershed, starting June 2nd (or ASAP) through mid-July.
Desired Qualifications
Ability to complete long days of physically strenuous hiking and snorkeling in cold water.
Attention to detail and ability to closely follow specific instructions.
Experience identifying and enumerating fish using mask and snorkel. Previous experience with coho salmon ID strongly preferred.
Pay is $19+/hour, depending on experience. Prior fisheries experience strongly preferred but not necessary for a motivated candidate. If interested please contact Nathan Queener at the Mattole Salmon Group with information about previous experience, if applicable, and why you are interested in this position.
Nathan Queener
Project Coordinator
707-629-3433 (work)/707-629-3526(home)
nathan@mattolesalmon.org