2015 Summer Steelhead Dive – July 17-18th!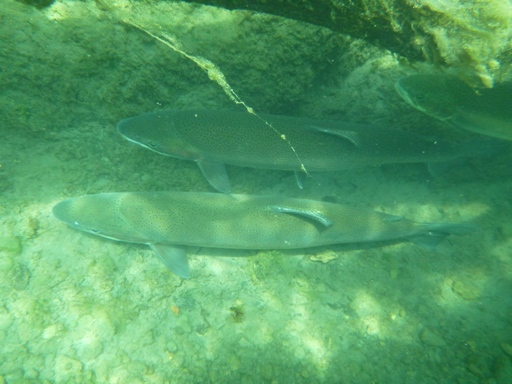 The 2015 Mattole summer steelhead dive will be Friday July 17th and Saturday July 18th.  Conducted annually since 1996, this watershed-wide survey is our primary source of information on the abundance and distribution of adult summer-run steelhead, and also provides information on the distribution of other native and non-native aquatic species. For more information check out our Summer Steelhead Dive page.
We are excited to host this year's dives again at the beautiful A.W.Way county park. We will have a camp site reserved with limited tent space available for Friday and Saturday night. We will be asking divers for a $5-10 donation to help us offset the costs of camping and day-use fees. There are flush toilets, hot showers and an awesome swimming hole!
For more information and to sign up, please contact Michelle Dow (michelle@mattolesalmon.org).
PLEASE RSVP by July 7th.