Josh Madrone
Project Coordinator and IT Administrator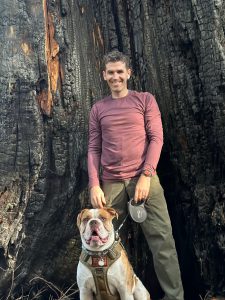 Josh Madrone began working seasonally for the Salmon Group in 2015 and is currently a Project Coordinator for Habitat Restoration projects as well as the organization's IT Administrator.
Josh attended school at College of the Redwoods, earning a Certificate of Achievement, CIS Networking. Josh has over twenty (20) years of experience in computer networking, systems administration, and web design, all the while concurrently working seasonally in the field of watershed restoration.
Prior to working for the MSG, Josh worked as a Field Specialist II for seven (7) years in the Natural Resources Services (NRS) Division of Redwood Community Action Agency (RCAA), and as a Laborer/Equipment Operator for Environmental Restoration Services (ERS) for three (3) years. Josh has worked on dozens of restoration projects during that time, including road decommissioning, trail building, channel excavations, constructing and anchoring of instream structures for fish habitat in streams and wetlands, and tree thinning for fire protection and forest revitalization projects.